Sea fishing, Lenangen Brygger
Artikkelindeks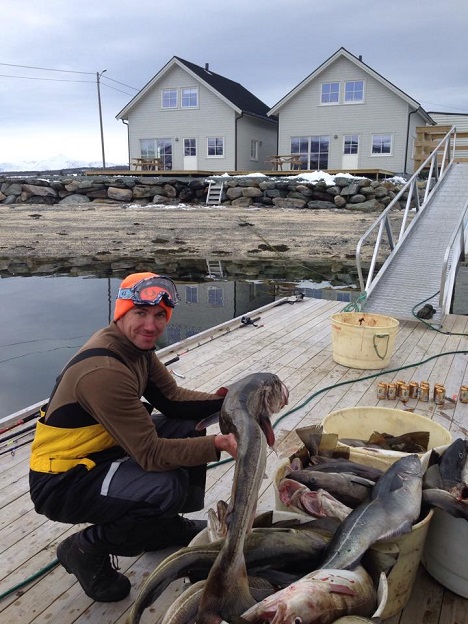 Bare om lag 35 minutter fra det gode fisket i Langsundet/Grøttsundet, presentere vi stolt disse to luksuriøse husene på Lenangsøyra - et førsteklasses produkt i naturskjønne omgivelser med en fantastisk utsikt over de majestetiske Lyngsalpene. Her tilbyr vi fantastiske gode båter, 22,5 fot med cabin eller 19ft åpne båter, for å fiske på sjøen. Fisket ved Lenangen Brygger er fiskernes drøm - allerede etter bare noen få minutters kjøring vil du finne de hotteste stedet i hele området - ved fyret er et godt fiske.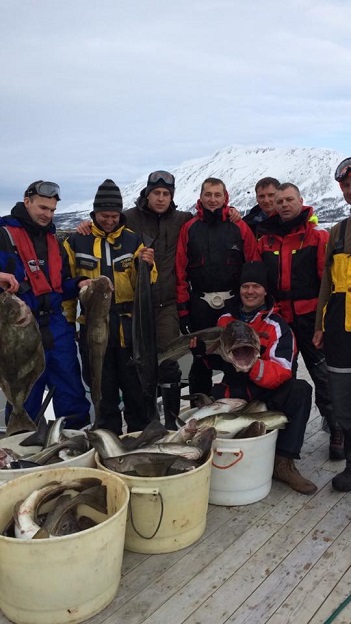 Her finner du også det rette stedet for steinbit – og det sies at gjennomsnittlige størrelsen på steinbit er vanskelig å slå. Du kan dra i alle retninger herfra - Ullsfjorden, Lyngenfjord, område rundt Arnøya og Vannøya eller den allerede nevnte Langsundet eller Grøttsundet pluss mange flere alternativer. Søk på google på en av disse attraktive fiskeplasser og du vil se potensialet for dette stedet. Om høsten kan du fange stor sei over 10 på de ytre deler av Lyngenfjorden. God størrelse er det også på uer. Torsk får du ofte rundt 15-20 kg i retning Arnøya. I den lune havna på Lenangsøyra ligger båtene ved privat brygge, og herfra starter du opp til de beste fiskeplassene. Om sommer solen skinner hele døgnet, og om vinter er det gode sjanser for å se nordlyset på den arktiske himmelen. Tallrike turløyper i fjellene inviterer deg til å utforske området - og Lyngsalpene er et eldorado for skiløpere.
Only about 35 minutes away from halibut mecca Langsundet / Grøttsundet, we proudly present these two luxury houses in the village Lenangsøyra - a top class product in beautiful surroundings with a wonderful view of the majestic Lyngen Alps .
No less is the first class boat fleet, we can offer you here - you decide whether you prefer a 22.5 ft. - or 19ft boat to fish on sea. The local fishing at Lenangen Brygger can fishermen's dream come true - already in just a few minutes' drive you will find one of the hottest spot in the whole area - at the lighthouse many good fishes have been caught. Here you also find the right place for massive wolf-fish - our norwegian colleagues assert the average size of wolf-fish here is hard to beat .
You can go in all directions from here – Ullsfjorden,Lyngenfjord, area of Arnøya or Vannøya or the already named Langsundet or Grøttsundet plus many more alternatives. If you just search on google for one of these attractive fishing grounds you will see the potential of this place.
Special in autumn you are able to catch huge coalfish over 10 and more kg at the outer parts of Lyngenfjord over deep waters. Good sizes and amount of redfish is also one of the advantage's in this area. Cod can be catch all over in big sizes – often fishes from 15-20 kg get on the hooks over the grounds in direction to the island Arnøya.
In the sheltered harbor at Lenangsøyra the boats are at the private pier and from here you can start the top fishing spots . In summer the sun shines all day, and in winter you have legitimate chances of seeing the Northern Lights in the arctic sky.